What is Slimming Injections?
Laser Lipo Kzn brings you the latest in slimming technology. This remarkable treatment is gentle, quick, easy, virtually pain free, non surgical and delivers astounding results.
What sounds like a dream, is in fact a fascinating idea that was first tried out in 1988 by an Italian professor, Sergio Maggiori, and then successfully tested in practice in 1995 by the Brazilian dermatologist Patricia Rittes. The method involves injecting phosphatidylcholine (PPC), a natural
substance, directly into the unwanted deposit of fat. The same substance, in the same chemical composition, is also produced naturally by the body. In other words, this therapy can help you to get rid of fat deposits that are susceptible neither to change in diet nor special exercise. In general, injection lipolysis therapy is designed to break down stubborn fat such as stomach fat rolls, love handles, thighs, upper arms, double chins, ankles and or any other identified areas.
For years, Cardiologists have been giving patients phosphatidylcholine, extracted from soy, to help unclog arteries and lower cholesterol. That same technology is now used cosmetically to remove
fat. This revolutionary treatment causes hard fat to be converted to soft fat and then finally liquidised. An additional advantage of our slimming injection is that it contains a cocktail that naturally aids in the removal of the now liquidised fat allowing your body to be completely rid of fat .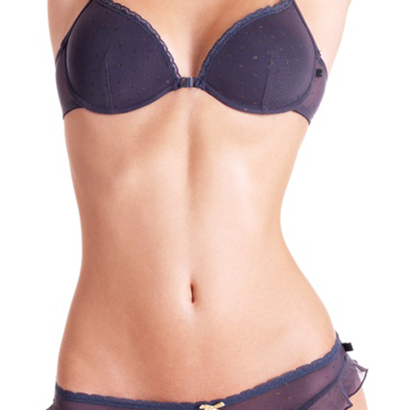 It works on your selected problem areas, getting rid of the fat deposits completely. It breaks down fat then destroys the fat cell and stops fat from regaining position. No exercise or diets are required.